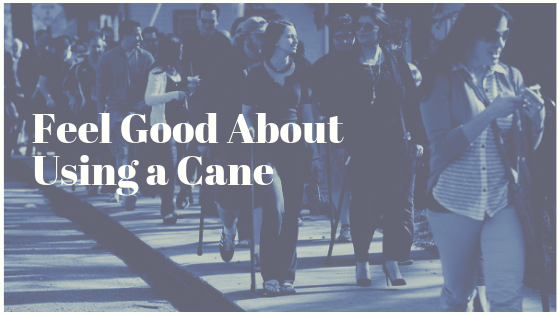 Feel Good About Using A Cane
Are you having trouble getting around like you used as you get older? Maybe your doctor or a friend suggested using a cane. You bristled at the suggestion. But why? You use glasses to help you see, a dishwasher to help you do dishes? It might be because a cane makes you feel frail and old. Here is an easy solution.
Buy a cane THAT YOU LIKE!
Let me explain.  Do you have a sweater in the back of your closet you don't wear because you received it as a gift and think it is ugly? The same thing will happen with an ugly cane that makes you feel old and frail. If your cane was purchased by yourself or someone else who walked into the local drug store and bought the first thing they saw, you aren't going to like it. Brushed aluminum is not for everyone. Just like you shop around for shoes that fit your look, do the same with canes. You should even have more than one- a cane for work, a cane for exercise, a cane for sporting events, black tie, picnic etc. You get the idea. Yes, Ease Living does sell a variety of canes and I would love to help you find a cane you love. But if you don't shop with Ease, find a cane you love somewhere else. Your life, your safe mobility and your happiness depend on it.