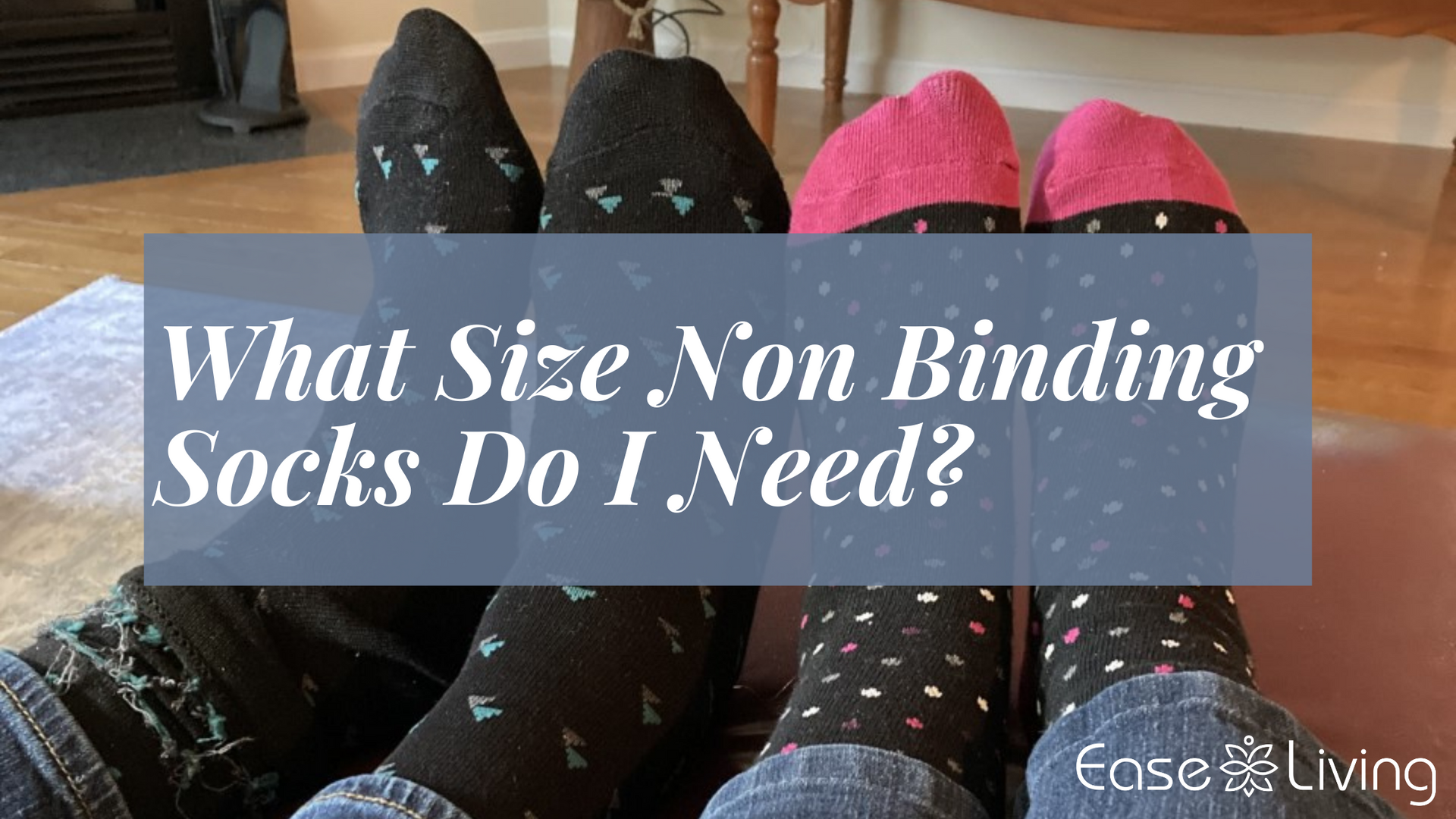 Answering Questions About Sizing for Ease Living's Non Binding Socks
I get a lot of questions about sizing for the non binding socks. These socks come from the UK so what you see on the package might be different than what you see in the description or are used to seeing in the United States when you shop for socks. Since most of my customers are in the US, I've adjusted the sizing information in the product description to US sizing.
Now socks sold in the United States are usually marked a little differently than those from the UK. In the UK they use shoe sizes on their socks. In the US, a numerical sock size refers to how long your foot is in inches. This means that a sock size labeled 9-11- common in women's socks- does not refer to shoe size 9-11, but rather the length of the foot. For example, a women's size 7 shoe is about 9 5/16 inches, so it would fit in US women's socks maked 9-11. 

Non binding socks at Ease Living are marked by shoe size like in the UK, not by inches.

The women's styles are marked Ladies US 5-9 UK 4-8 EUR 37-42
Some women's styles are available in a Plus size which is for Ladies US 7-12 UK 6-11 EUR 39-45
I wear a US size 10 ½ in women's shoes and the regular sized socks fit me well even though they are only marked up to a size 9.

The men's style are marked Mens US 7-12 UK 6-11 EUR 39-45. These can also work well for women with larger feet- above the size 9 listed on the women's size socks. 

I hope this helps you pick the perfect size Non Binding Socks for you. 

SHOP NON BINDING SOCKS HERE!


Want more articles like this? Also be the first to know about sales, new products and restocks.  CLICK HERE to Sign Up. 
Any questions or comments? Here is how to reach me - CONTACT