Regular price
$1,299.99 USD
Regular price
Sale price
$1,299.99 USD
Unit price
per
Sale
Sold out
You will never have to choose between bringing your walker or wheelchair again.
 
The Rollz Motion combines a rollator and wheelchair in one so you will always have both options with you. You can walk as long as you want, sit down in the comfortable seat and be pushed to regain some strength, and then walk again if you feel like it. From now on you can always be part of the fun and not miss any activities with your friends or family. 
No Compromise needed.
Rollz Motion is the perfect walker with four wheels and a seat and wheelchair combination for those who can walk with support but sometimes need to use a wheelchair too. This way you do not need to choose what aid to bring along when going out for a coffee, to a concert or on a weekend trip.
 It opens up your world. Fuel yourself with confidence because you can actually do so much more than you thought you could. And your rollator will be with you every step of the way.

Move as much as you want or can handle.
The Rollz Motion is made to support an active life so that you can still enjoy going out even with limited mobility. All of that in style as the Rollz has an amazing modern look. 


It really is a 2 in 1. 
This innovative design transforms from rollator into wheelchair in just a few seconds. No tools needed. The package that holds the wheelchair components acts as a comfortable seat with a back rest when set in wheelchair position. This package can be left at home if you know you won't need the wheelchair option or carried on the rollator when you want to have the option with you. In a matter of seconds, simply put the seat up, turn the handles into wheelchair-push-position and adjust it to the correct height for the person pushing the transport chair. Attach the footrests and continue your journey.
Portable
The Rollz Motion is easily foldable into a compact package that can be stored in small spaces, transported, or placed in the trunk of a car. All you need to do is remove the cushion and put the seat up. It is easy to quickly and easily fold the Rollz Motion on-the-go. Whether you're catching a bus, getting in a car, or taking a seat at a restaurant, your rollator can be easily folded up quickly. 
Extra Assist
The rollator and wheelchair is equipped with two curb climbers, located behind both left and right rear wheels. By putting your foot on the curb climber and pulling the handles towards you, the rollator will tilt and both front wheels will lift off the ground. This allows you to easily go over curbs or thresholds.
In four beautiful colors: Matte Black, Island Blue, Pebble White & Dark Purple. And in two seat heights: Regular for those 5'2" - 6'2" & Small for those 4'9" - 6" tall. The smaller size is available in Matte Black & Island Blue. 
Designed in the Netherlands.
What Makes the Rollz Different

It really is a walker and wheelchair in one. And the transformation from one to the other is so easy. Never be the person in the airport being pushed in a wheelchair holding a walker in their lap again. 

What I Love About the Rollz
It gives you so many mobility options it expands your life. Yes, it is expensive. But your life and freedom and worth it. 
Specifications

Weight Capacity: 275 pounds
Walker Weight: 23.7 pounds
Standard Size:
Seat Height: 21.5"
Handle Height: 34"-39" for those 5'6" to 6'5"
Distance Between Rear Wheels: 22.5"

Seat Size: 16.5" x 8"

Overall Width: 25.5"
Depth Folded: 11.5"
Wheel diameter: Front 8"  Rear 12"
Short Size:
Seat Height: 19.5"
Handle Height: 

32"-37" for those 5'3" to 6'2" 

Distance Between Rear Wheels: 22.5"

Seat Size: 16.5" x 8"

Overall Width: 25.5"

Depth Folded: 11.5"

Wheel diameter: Front 8"  Rear 12"
Optional accessories include a cup holder, cane holder, shopper and travel cover and are available here.  
** Please note that we can not offer Express Shipping on this item due to the size of the package.**
Safe, comfortable and uncommonly convenient.
Video
Shipping & Returns

Shipping

In the United States

Free US Postal Service shipping with tracking on all orders over $60 shipping in the US. Flat $8.99 rate for orders under $60. Allow 3-4 business days processing time + transit time. Transit time is generally 2-4 days but carriers have been experiencing delays due to labor shortages and recent USPS changes. Express overnight shipping is available on most items for $44.95.

Please note that some larger items are not eligible for express shipping. This will be indicated in the product description. 

The Carbon Ultralight Rollator often ships from Denmark which can lead to longer than normal shipping times due to customs and international freight delays. 

International Orders

Ease is currently shipping to the US and Canada.  

Canadian shipping is calculated by weight and will be visible at checkout. Both First Class & Priority Mail options are available. 

Please note that the buyer is responsible for any VAT, tariff, duty, taxes, handling fees, customs clearance charges, etc. required by your country for importing consumer goods. We do not collect this beforehand, and can't give you an estimate of the cost. 

Ease Living Simple 30 day Return Policy

At Ease Living we want you to love your purchase. If you have any issues or change your mind within 30 days of purchase, please go to the return portal HERE to start your return.

Products must be returned with their original packaging unless different arrangements are made in advance.

You will be responsible for paying for your own shipping costs for returning your item. Shipping costs are non-refundable. 

Refund will be issued after the item has been received and inspected at the warehouse. Allow at least 5 business days from receipt of the product at the warehouse for this process to occur.

Bathroom products can not be returned for health and hygiene reasons.



Share
View full details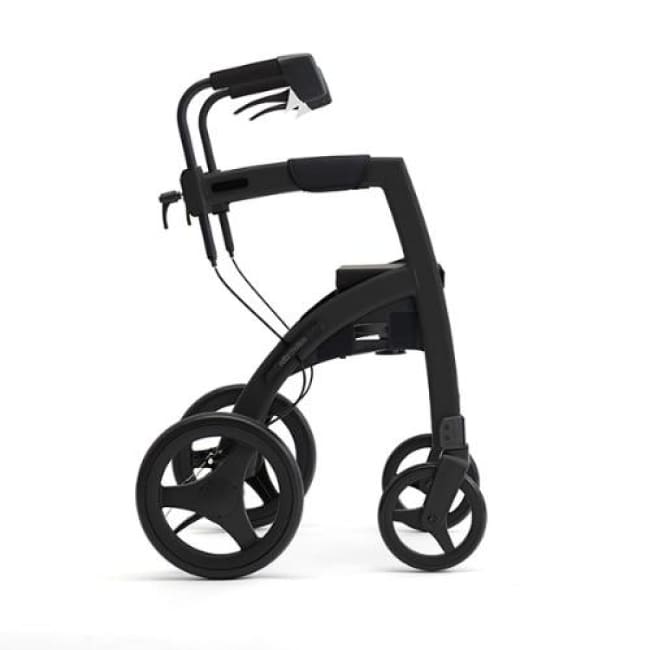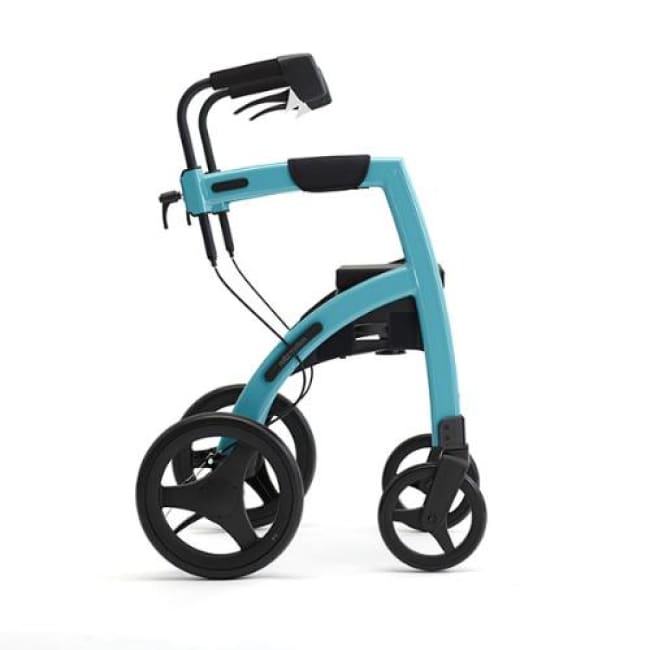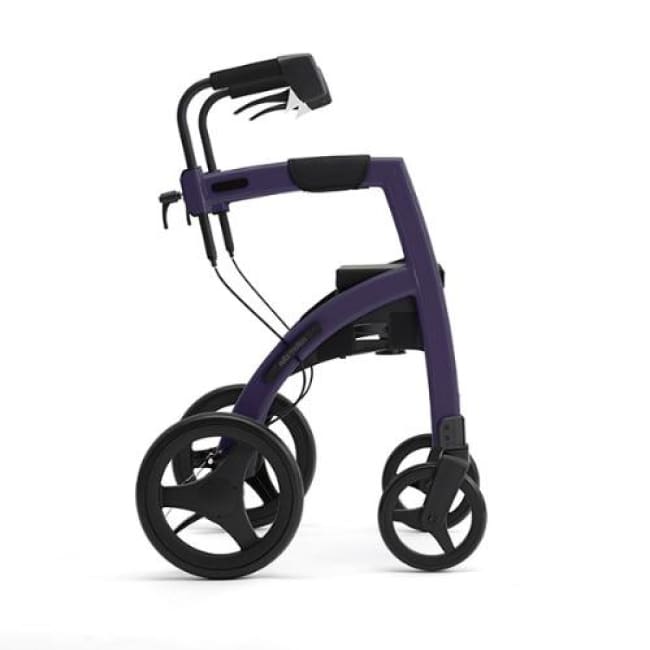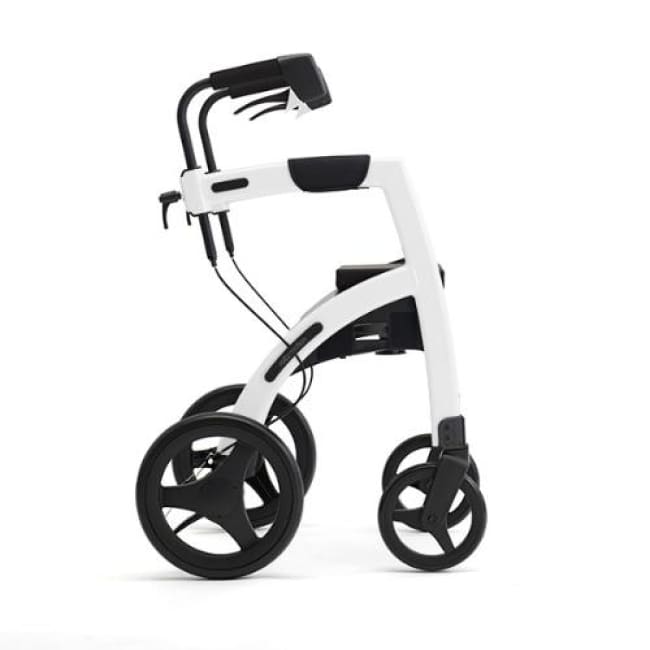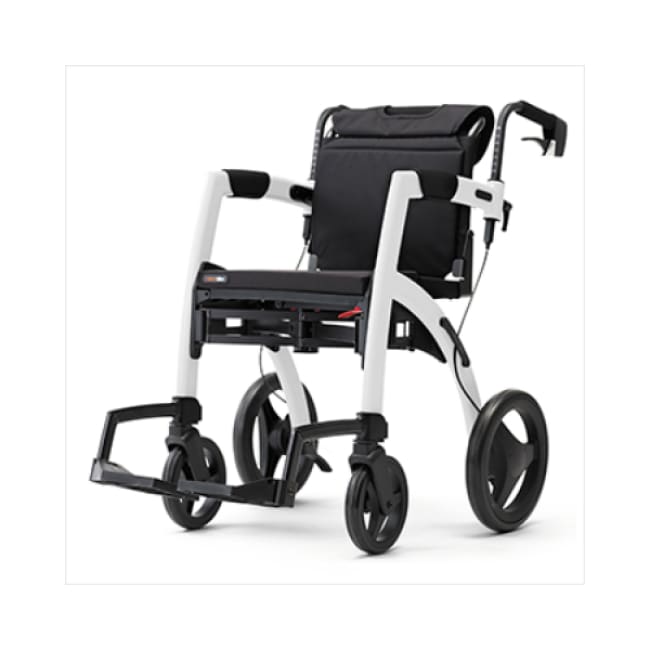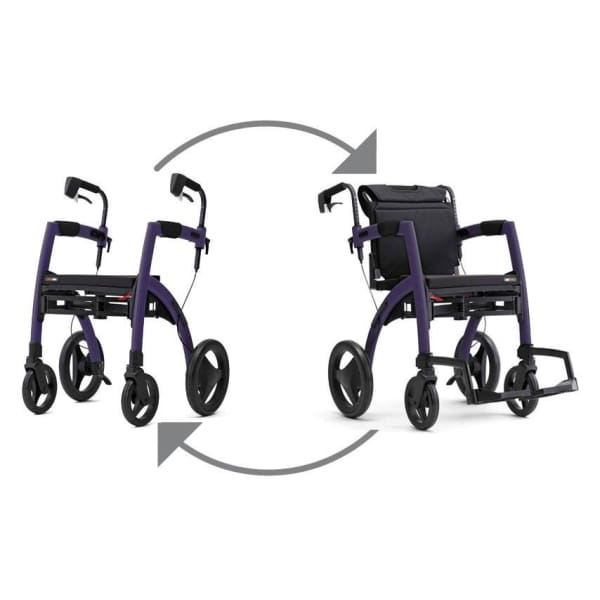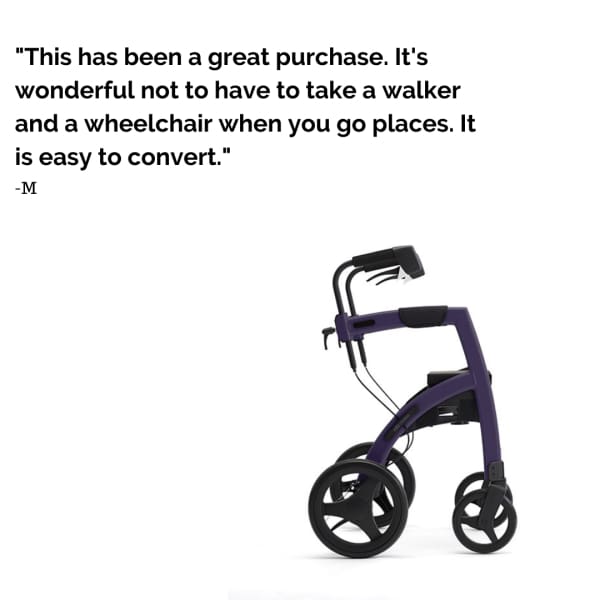 Fits the needs of my new life
So happy this came back in stock. It allows me to still get out of the house even when I don't feel 100% and still be able to get things done and spend time with my family. I was recently diagnosed with POTS. So, being exercise intolerant this device is a lifesaver allowing me to attempt as much exercise with the walker until I just can't anymore then the wheelchair saves me. My kids love pushing me in the wheelchair and it is very comfortable to sit in. Great quality product.
We're thrilled to hear that your New Rollz Motion 2 is the perfect fit for your new life, Melissa! Thanks for your 5-star review.
More independence
Hi
I have high functioning cerebral palsy but with some walking limitations because of pain. With this device i can walk more then usual because i have no pain when pushing something. I am a student at UMASS Dartmouth and it is a huge campus so with this device i feel free and have no limitations on where i want to go on campus because of the awesome device. When i am with my family and need to be rush i can quickly convert this into a wheelchair and we can get on our way. I am able to go to craft fairs and chat with my friends with no pain because if i am going to help them at their booth i can make my walker into a wheel chair and sit when i am talking to them. When i was in class i had some issues with seating so during class i ended up siting on this device in wheel chair mode and had no problem.
I am so glad the Rollz is making things easier for you :)
Rollz Motion Rollator Walker & Transport Chair and Delus Swivel Seat Cushion
Friendly telephone assistance, speedy delivery, packaging excellent, products good quality. Rollz Rollator is very sturdy, rolls easily and is all that is advertised. Worth the extra cost. Very satisfied.
Friendly telephone assistance, speedy delivery, packaging excellent, products good quality. Rollz Rollator is very sturdy, rolls easily and is all that is advertised. Worth the extra cost. Very satisfied.
Awesome product
This has been a great purchase. It's wonderful not to have to take a walker and a wheelchair when you go places. It is easy to convert. I get lots of questions and comments about the Walker/chair. It's a little pricey but it has made my life easier. Thank you for such great engineering!